Digital Marketing Expertise To Grow Your Business
Your website and marketing should work together. Google Ads, SEO, and Website packages designed for your small business.
"*" indicates required fields
Clients We've Worked With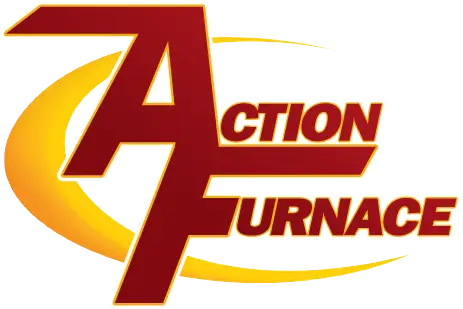 Ideal for companies that:
Understand the value and importance of a strong digital marketing program
Have solid fulfillment and operations processes and are ready to take on new business
Are comfortable investing $50,000 or more per year in digital marketing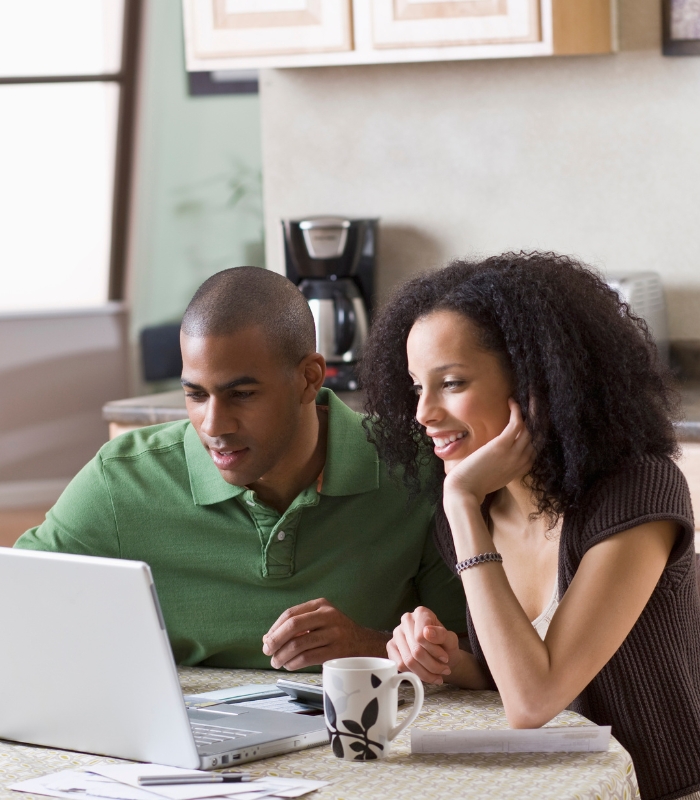 Proven Strategies That Reach Your Customers
Convert more effectively and get a higher close rate with this multi-channel marketing program that educates and qualifies leads.
Invest in your marketing with confidence by using proven strategies that deliver results.
Work With Dedicated Partners Committed to Your Success
We offer our clients regional exclusivity and only engage a single company in a given area.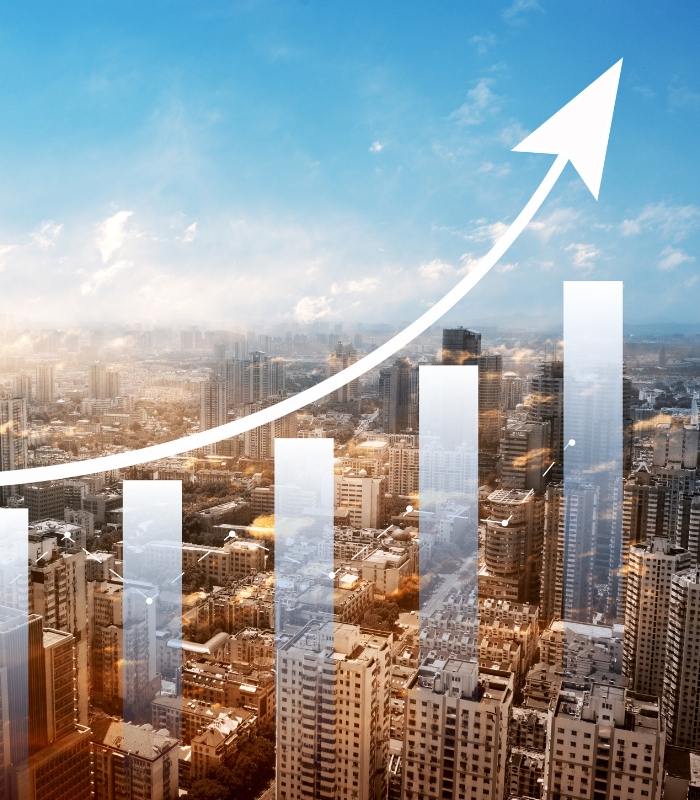 A Bundle Designed To Make You Money 
Combining a high-performing website with best-in-class digital marketing generates more leads while lowering your customer acquisition costs.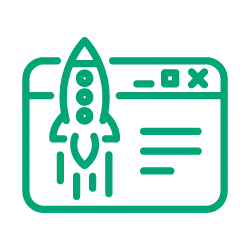 Designed to educate, elevate, and activate homeowners who are ready to invest.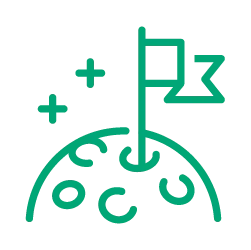 Boost rankings and attract leads with strategic content marketing and digital PR.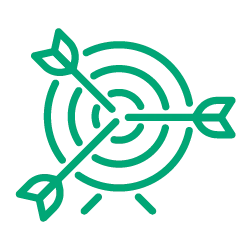 Performance-marketing that targets homeowners who are already looking for a solution.
How Does the Bundle Work?
Answering our five most common questions about the bundle.
How does bundling my website with digital marketing reduce customer acquisition costs?
When your website and digital marketing campaigns are designed to work together, they:
Keep your messaging aligned with your brand identity

Provide clearer insights into user behavior

Allow you to make easier adjustments across all platforms
This gives every potential customer a more seamless journey from awareness to interest to action—generating more leads and improving conversions while saving you time and money.
How does SEO benefit SMBs?
SEO (search engine optimization) is the process of tweaking your website and content and boosting your online footprint so that you rank higher on search engine results pages (SERPs). This generates interest and makes you more visible to people who are already looking for information about what you offer.
SEO is particularly valuable for local businesses because it helps you educate and qualify incoming leads, using your powerful online presence to inform customers, share the benefits of your product, and remove barriers to entry for potential buyers.
What is PPC and why do I need it? Can't I just run Instagram or TikTok ads?
PPC campaigns run ads on various online platforms—like Google Ads, Facebook, LinkedIn, and more—to drive traffic to your website or landing pages.
PPC advertising is highly effective for reaching potential customers and generating leads, since you only pay for the users who click through to your content.
While you can run ads on other social media platforms, you won't reach the same people or engage them the same way on TikTok or Instagram.
Views alone don't always translate into sales, and spending money to run ads without knowing how to optimize them for the platforms where your customers spend time will cost you more than you want to spend.
Creating effective PPC campaigns means carefully selecting the right keywords and target audience, writing compelling ad copy, and monitoring each ad while it runs. Bundling PPC services with your website lets us ensure that your ads are always fulfilling these goals in a way that matches your site's design, messaging, and objectives.
Is there a contract?
Yes, but the contract is not a requirement.
We're offering discounted rates for people that sign a 12-month commitment with us. Specifically, in exchange for signing a contract, we're giving you a website for pennies on the dollar.
Your commitment in us is important, as it allows us to test and optimize your campaigns over time and improve results. We're banking that you'll be thrilled with the work we do together and stay on board for year two (on a month to month arrangement).
If you don't want to sign a contract but still want to work together, no worries – we're very happy to build your website or manage your PPC/SEO needs!
However, only people that make the 12-month commitment get the deals we're offering in this bundle.
What happens after the contract ends?
After the initial 12-month contract, we switch to a month-to-month relationship and your website is yours free and clear.
We will do our best to show value and work hard to keep your lead pipeline full, and we are prepared to earn your business every month.
Imagine Working With a Marketing Partner Focused on Your Growth, Not Theirs
We want the opportunity to knock your socks off
Our team partners with ambitious business leaders who are dedicated to scaling their operations and know what it takes to succeed. We're here to help you get there.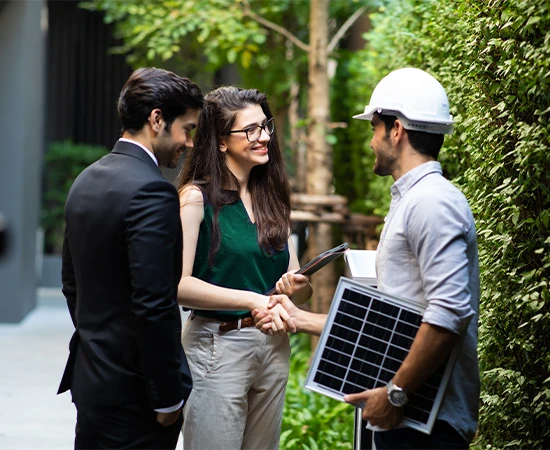 Three Bundle Options, Made for Business of All Sizes
Your website's layout, content strategy, and conversion funnels are designed to work alongside the SEO and demand generation campaigns, aligning messaging and converting better.
Ideal for companies with robust SEO that want to up their digital game

High-performance lead-gen WordPress website

Bespoke Google and Meta PPC campaigns (minimum media spend: $1,000 Google, $500 Meta)

Website hosting, maintenance, and updates for a year

1 year commitment

$2,500 setup fee
Bundle 02
SEO + PPC + Website
Made for companies that want best-in-class management and a single dedicated partner

High-performance lead-gen WordPress website

All-inclusive SEO campaign with expert management

1 blog post per month

Google and Meta PPC campaigns (minimum media spend: $1,000 Google, $500 Meta)

1 year commitment

$2,500 setup fee
Ideal for companies with existing performance marketing that want to up their SEO game

High-performance lead-gen WordPress website

All-inclusive SEO campaign with expert management

1 blog post per month

1 year commitment

$2,500 setup fee

Not suited for new companies that don't have other marketing
Bundle Terms & Conditions
Answering our five most common questions about the bundle.
What is multi-channel marketing and why is it more effective?
Multi-channel marketing provides a consistent customer experience across all touchpoints, ensuring the same great experience for your audience no matter how they find you.
Bundling your website and digital marketing is a cost-effective way to align your branding and messaging in every part of your digital presence—increasing customer engagement, improving brand awareness, and driving more sales.
Do I need to get a new website?
Probably.
Most websites do a poor job of educating customers, converting traffic into leads, or both.
Your website's ability to rank on Google is a core part of your digital footprint, and adjusting it to support campaign performance is essential for your success.
Our team has built more than 300 websites since 2005. We know exactly what is needed to get the job done and how to build it.
How much will my new website cost?
When you sign a 12-month marketing agreement, your website is included for a one-time $2,500 setup fee.
At the end of the marketing term, the website is yours to own—free and clear.
I have a website with another provider - can I still get this bundle?
A high-performing website is the cornerstone of this bundle. If you already have a website you love and don't want a new one, no worries—we can still work together on your PPC or SEO needs.
Note: the exclusive pricing of this bundle only applies to the packages specified above. We have individual pricing for websites, PPC, and SEO when not purchased as part of this offer.
Why is the website so heavily discounted - what's the catch?
We're a small marketing agency based out of Calgary with 6 full-time employees and several part-time contractors. We don't want to be the world's largest marketing agency—we want to work with clients we're excited about and focus on getting you incredible results.
We only want 30 clients to take advantage of this bundle. This allows us to have a sustainable, healthy business without being forced to ration our resources due to a heavy client load or ballooning our headcount.
When you purchase this bundle, you're investing in a year-long partnership and demonstrating your confidence in our team. We reciprocate in kind by giving you a deal on the whole package.
Why do I need to be comfortable investing over $50,000 on digital marketing annually?
Our bundles don't cost $50,000 per year, but brand-building takes time and effort.
We priced these bundles so that our management costs and the media spend on Google and Facebook come to around $4,000/mo inclusive.  We get you generating a few sales every week.
Investing steadily makes it possible to grow your online presence consistently in the long run.
Fortunately, ongoing content, SEO, and PPC campaigns produce reliable results year after year, and tend to become more effective over time. Committing to your digital marketing strategy at the front end helps create a strong foundation for future growth.
See What We're Ready to Do for You
Fill out the form below and one of our experts will be in touch ASAP. We'll answer any questions you have and outline a comprehensive digital marketing strategy tailored to meet your goals.