We Build Incredible WordPress Websites
Think of us like your interior designers, property managers, visual merchandisers, and custodians—all in one cost-effective package. Let's build you a site for sore eyes.
Designed to suit your brand and tastes
Fast-loading, with optimized core web vitals
Built with conversion and SEO-focused layouts
Not Your Average Web Designers
We go beyond the basics to deliver stunning, high-performing websites with value-driven content tailored specifically to your brand and voice. Here's why the sites we develop are different: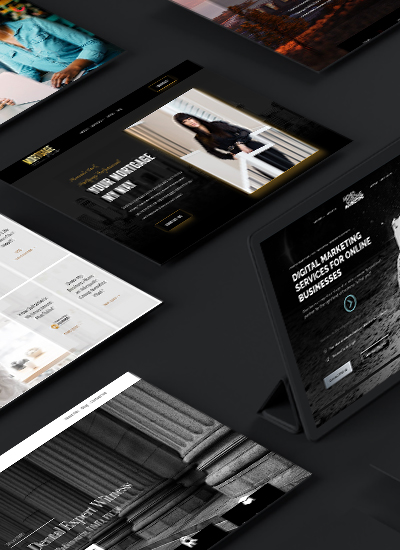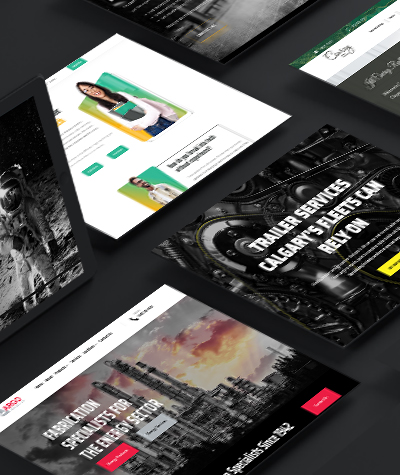 Built to sell, rank, and perform
SEO optimized content to boost organic search rankings
UX-focused designs that convert visitors into customers
Optimized for mobile, tablet, & desktop devices
All content, images, and buttons formatted for different devices
Clean designs, clear CTAs, and fast load times
Powerful integrated pagebuilder
An incredible range of available plugins and themes
Ability to build custom templates for unique future pages
Web Design Expertise You Can Rely On
Designing dozens of successful websites has refined our strategy and enhanced our approach.
We take an up-to-date, data-driven approach to building your site—with just the right hint of an artist's touch.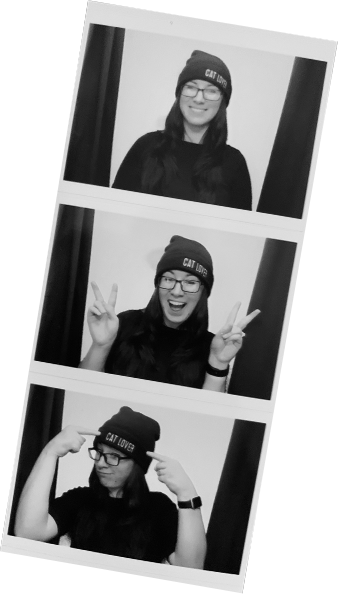 "Websites are one of the first places people find and interact with your business. Let us help you make an impression your visitors will remember."
– Tory Barber, Graphics & Web Lead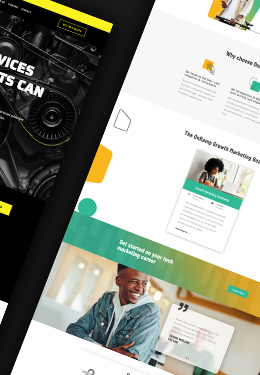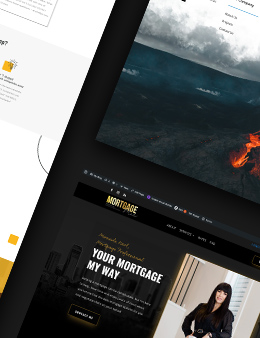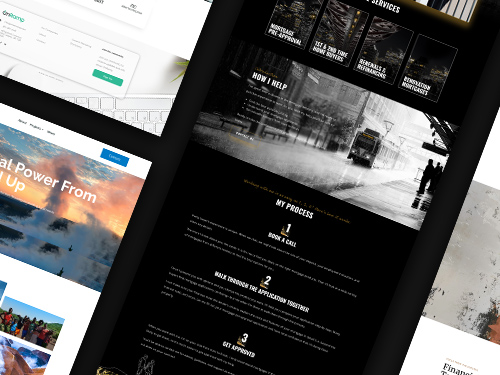 Eye-Popping Assets & Layouts
There's absolutely nothing generic about the sites we design. Every element is designed to capture attention and draw it to the right places.
Layouts that guide users towards key information and CTAs
Themes and images that create a unique atmosphere for visitors
Custom animations, graphics, and more
Focusing on the relationship between design and content makes our sites more welcoming, easier to use, and more successful at converting visitors to customers.
SEO Optimized Web Content
You won't find any filler text on our sites. The content we create—from page headers to bullet points and button text—brings maximum value to visitors.
Written in your brand's unique voice
Purpose-driven pages that drive visitors to take action
Created with relevant keywords for higher search rankings
Our content team creates pages that inform, direct, and convert visitors—so that every part of your site performs at peak capacity. It's finally time for you to be content with your content.
Frequently Asked Questions About WordPress Websites
How much does a WordPress Website Cost?
The cost of each website depends on the number of pages required, the amount of content per page, and the extent of the design requirements. We'll provide you with a detailed cost breakdown that includes the scope for each of these areas and any other associated costs before we start your build.
Do you offer design and content consultations?
Absolutely. Before we build your site and throughout the process, you'll have multiple opportunities to meet with our leadership team and our in-house content specialist. These meetings give you free reign to discuss must-haves, no-fly zones, tone & style, and any other considerations for your site.
Why should I have my website professionally designed?
Designing a website takes a significant investment of time and effort. Designing a website that performs takes even more. Most business owners don't find it feasible to design a website that properly represents their brand on top of their existing responsibilities, and perform the work required to keep it competitive.
Building websites that rank, attract traffic, and convert visitors is what we do. Let us focus on making the website your business deserves so you can focus on your products, services, and plans for the future.
How long does it take to design a WordPress website?
The turnaround for your website will depend on the design and content requirements. After our initial consultation, we'll provide a timeline based on the prospective sitemap, including milestones to review the site at each key stage of its development.
What if I need to add more pages to my website?
No problem! Every website we build is evergreen—a living project that has the potential to keep evolving. Our team will be happy to discuss your site's ongoing and future needs so you can keep growing it as you grow your business.
Can you teach me how to maintain my site after you build it?
Once we've designed and launched your site, we'll be happy to show you some key tips and tricks for keeping it operational and well-maintained. We also offer troubleshooting services for current and former clients who are experiencing issues with their site's performance.
Clients We've Worked With