Digital Marketing For Roofers
By Experts In Home Service Marketing
Contact Us For A Free Marketing Assessment
Specialized Marketing For Roofers
More Booked Appointments
You don't want leads or lists. You want qualified booked appointments that turn into to sales. 
Stay Ahead Of Your Competitors
Your competitors aren't being complacent, so why should you be? Make sure you're staying ahead with scaling marketing that keeps customers coming to you.
Accountable, Trust Earning Marketing Partners
Get a marketing partner that earns your business every month and won't leave you high and dry when you need help the most.
A turnkey solution
Get more sales this summer with a custom-built website and digital marketing bundle. No setup or maintenance required from you.
Leads that come to you
Take advantage of the demand for roofer every summer and attract new customers who are ready to buy.
A competitive edge
Say goodbye to dialing old lead lists and stay ahead of competitors who rely on outdated approaches.
What You Get with a Website & Digital Marketing Bundle
Combining a high-performing website with best-in-class digital marketing generates more leads while lowering your customer acquisition costs.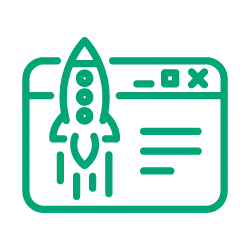 Use performance blueprints to drive sales and qualify leads before they reach your inbox.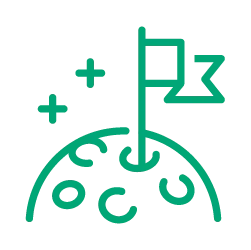 Rank on Google's front page with educational content that grows your audience and encourages them to act.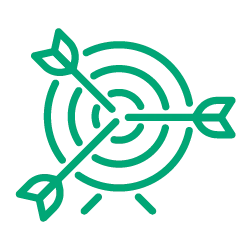 Hyper-focused ads that drive qualified customers to your site and follow-ups that keep you top-of-mind for new leads.
Bundle Options for Your Business
Get a bespoke website and a mix of digital marketing coverage designed to match your goals.
Lead Starter Package
PPC + Landing Page
The best option to start generating leads fast
Includes : A landing page & Google Ad & Meta Ads remarketing campaign
A specialized package designed to reach your target audience when they're looking for your services
Requires a $1500 monthly ad spend
Lead Generation Package
Website + SEO + PPC
Robust Solution to Grow Lead Generation on Google
Includes website, SEO campaign, and PPC for Google Ads + Meta
A full package to make sure your business is positioned to generate leads and establish itself in your local market. 
Saves 75% on a new website
$3000 + $2000 monthly ad spend
SEO Performance Booster Package
SEO + Website
Optimize Your SEO to Boost Visibility and Grow Your Brand
Includes: High-performance lead-gen WordPress website, monthly blogs & backlinks
Improve and expand on your current digital marketing plan to increase your rankings and see more leads.
Frequently Asked Questions
Answering our most common questions about digital marketing for roofing companies.
How does bundling my website with digital marketing help me get more customers?
When your website and digital marketing campaigns are designed to work together, they:
Keep your messaging aligned with your brand identity
Provide clearer insights into user behavior
Help you make easier adjustments across all platforms
This gives every potential customer a more seamless journey from awareness to interest to action—generating more leads and driving sales while saving you time and money.
How does SEO benefit roofing companies?
Effective SEO gets your site to the front page of Google and other search engines, making sure potential customers who are already looking for the services you offer see you before your competitors. This helps you build an audience for your brand and leads to more sales.
SEO is particularly valuable for solar installers because it helps you educate and qualify incoming leads, using your powerful online presence to combat misinformation about solar technology, share the benefits of your product, and remove barriers to entry for potential buyers.
What is PPC and why do I need it? Can't I just run Instagram or TikTok ads?
PPC campaigns run ads on various online platforms—like Google Ads, Facebook, LinkedIn, and more—to drive traffic to your website or landing pages. This approach is highly effective for raising awareness and generating leads, since you only pay for the users who click through to your content.
You won't reach the same people or engage them the same way on TikTok or Instagram, because people generally don't use these platforms to look for solar installers. Effective PPC campaigns run on the platforms where your target audience spends time and focus on people who are positioned to use your services—resulting in more high quality leads instead of raw views that may have come from anyone.
Is there a contract?
Yes, but the contract is not a requirement.
We're offering discounted rates for people that sign a 12-month commitment with us. Specifically, in exchange for signing a contract, we're giving you a website for pennies on the dollar.
Your commitment to us allows us to test and optimize your campaigns over time and improve results. We're banking that you'll be thrilled with the work we do together and stay on board for year two (on a month to month arrangement).
If you don't want to sign a contract but still want to work together, no worries—we're very happy to build your website or manage your PPC/SEO needs!
However, only people that make the 12-month commitment get the deals we're offering in this bundle.
What happens after the contract ends?
After the initial 12-month contract, we switch to a month-to-month relationship and your website is yours—free and clear.
We will do our best to show value and work hard to keep your lead pipeline full, and we are prepared to earn your business every month.
I have a website with another provider—can I still get this bundle?
A high-performing website is the cornerstone of this bundle. If you already have a website you love and don't want a new one, no worries—we can still work together on your PPC or SEO needs.
Note: the exclusive pricing of this bundle only applies to the packages specified above. We have individual pricing for websites, PPC, and SEO when not purchased as part of this offer.
Ask Us How We Generated $50k in Leads Per Month for a Client
Clients We've Worked With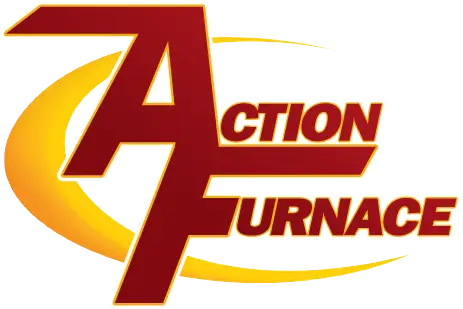 See What We're Ready to Do for You
Fill out the form below and one of our experts will be in touch ASAP. We'll answer any questions you have and outline a comprehensive digital marketing strategy tailored to meet your goals.